The Octopus Literary Salon Concert Venue Review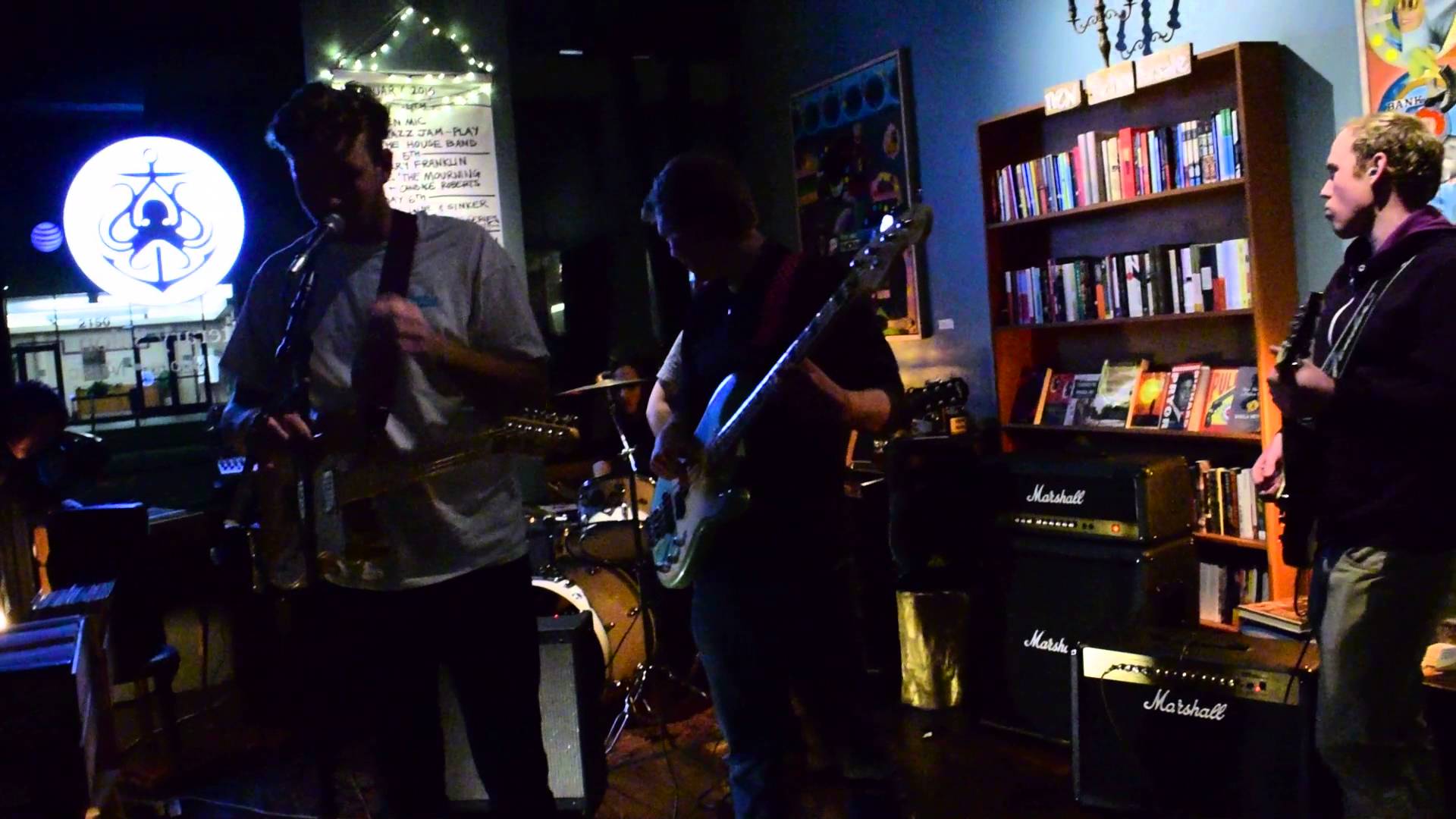 Founded in 2015, the Octopus Literary Salon is a neat little cafe/book store. During the day it serves coffee, pastries, sandwiches, etc. It also has a selection of books for sale. It has a nice vibe and relatively cheap coffee.
Concerts At The Octopus Literary Salon
During the evenings the place turns into a venue. It continues to serve coffee along with beer and other refreshments. The salon encourages a very wide range of performances, from punk shows, to poetry readings, to open mic nights to classical music performances. It's one of the most diverse set of performances in the Bay Area.
The amount of space for shows is not huge, so you're not going to see very popular acts here. You can probably fit around fifty people in the space, depending on how the tables are moved around. There's no stage, and it's definitely intimate. But the space has plenty of windows and does not cause a sense of claustrophobia in the same way a small basement might.
The feel of the place is kind of what I imagine old beat cafes were like. You have the coffee, you have the books, and you have the artistic performances. The space has a full PA and piano ready to use by the performers.
Location
The location of the Octopus Literary Salon is pretty great. The address is 2101 Webster Street at 22nd St. It's right between downtown Oakland and Lake Merritt. It's a short walk away from BART and a number of bus routes. The closest BART station would be 19th Street.
You can find a listing of all their shows and performances on their website.